EarlyBird Product Hunt Launch Summary
EarlyBird ranked #2 on its launch day, despite shipping it on Christmas! Here's the Product Hunt launch summary.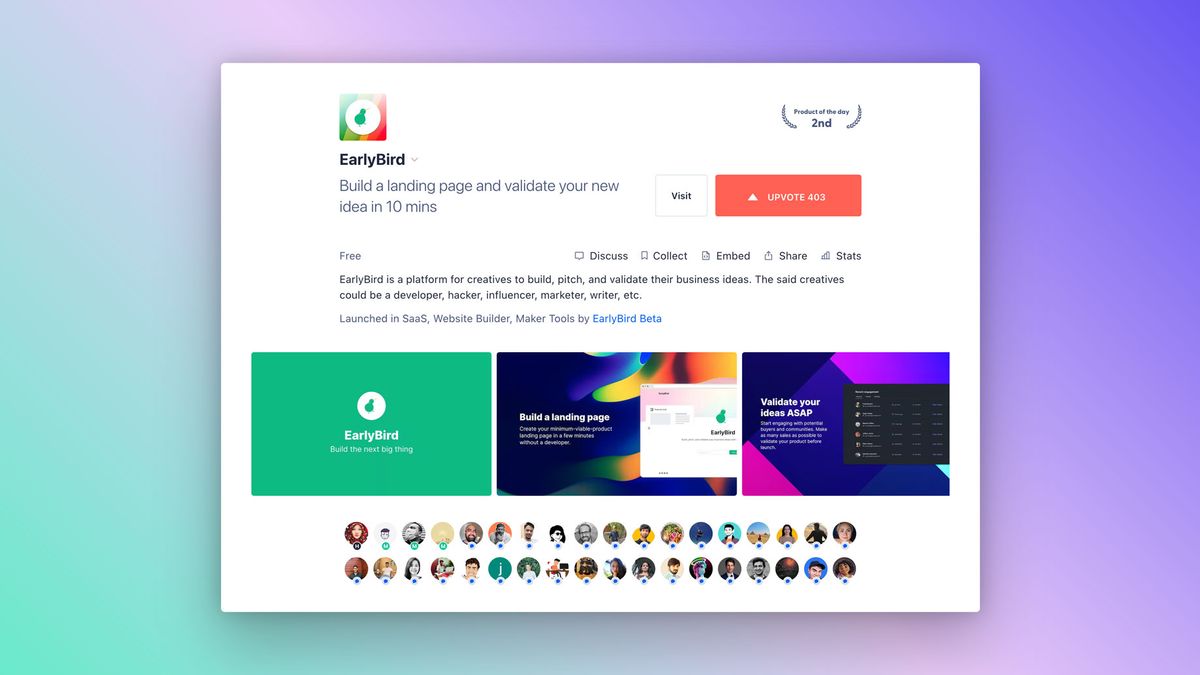 Dear friends of the EarlyBird,
We are excited to announce that EarlyBird ranked #2 on the launch day on Product Hunt, despite launching on Christmas Day! This is an incredible accomplishment, and we are so grateful for the support and interest from the community.
About EarlyBird
EarlyBird is a user-friendly landing page builder that allows businesses to create professional and effective landing pages in minutes to validate ideas. With its intuitive interface and customizable UI Blocks, EarlyBird makes it easy for anyone to create a landing page that stands out, validates their ideas, and converts visitors into customers.
Planning and preparation
We prepared the launch materials two weeks ago and chose to launch on Christmas day. We initially thought of launching sooner, but we were busy reworking the dashboard for the last two weeks. My friend Zeng, an indie-hacker, agreed to join me in hunting for EarlyBird. So that was set.
Launch Day
EarlyBird went live on Christmas day at 00:00 PDT. Initial responses were a bit slow, which is understandable considering it's a significant holiday. But later on, we started receiving a lot of feedback and comments from the community. At the same time, the launch news was cross-posted to Hacker News, v2ex.com and w2solo.com, online communities. We've responded to almost everyone who shared their feedback. We also received valuable feedback and reports from the community, which we analyzed thoughtfully.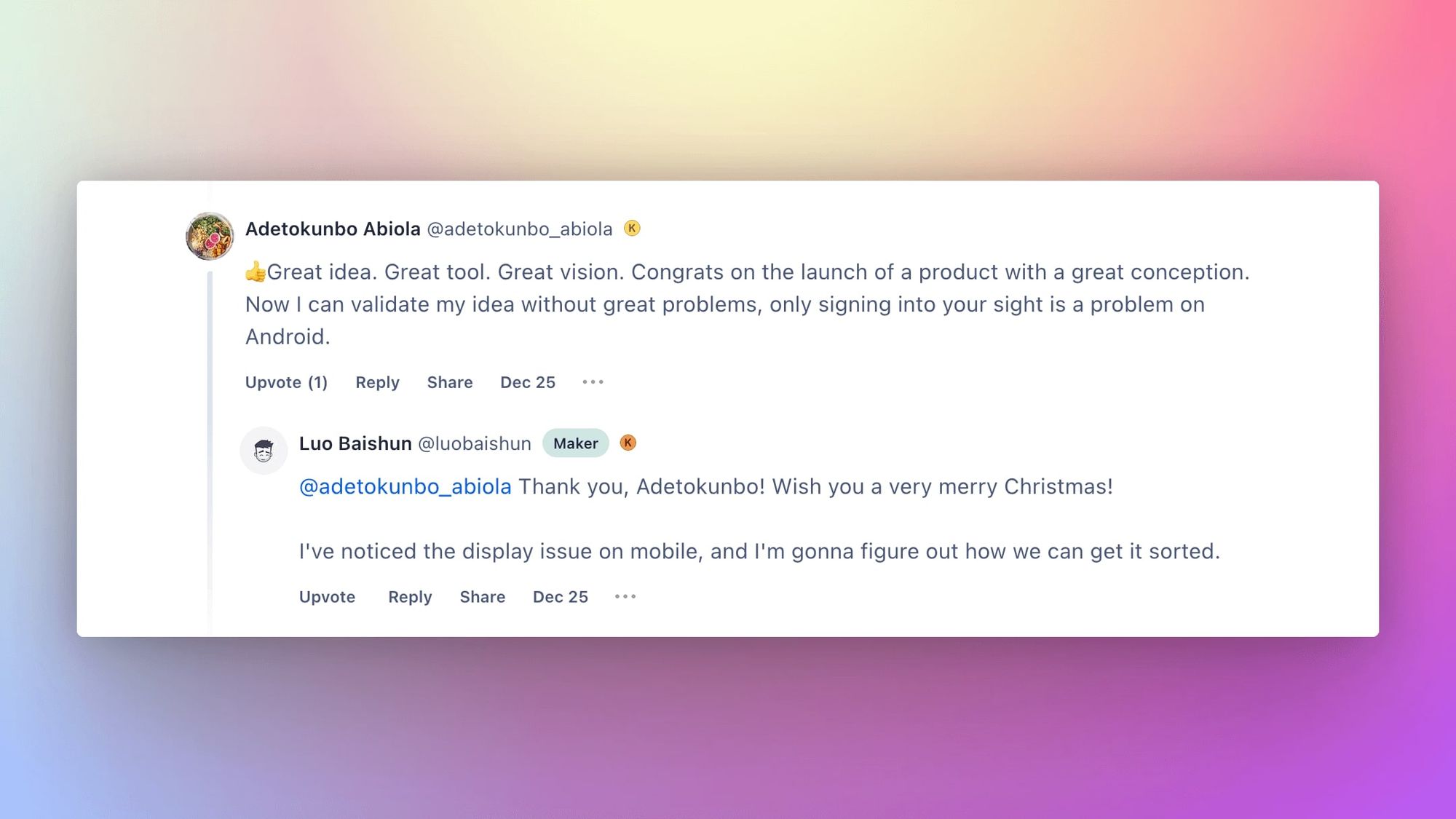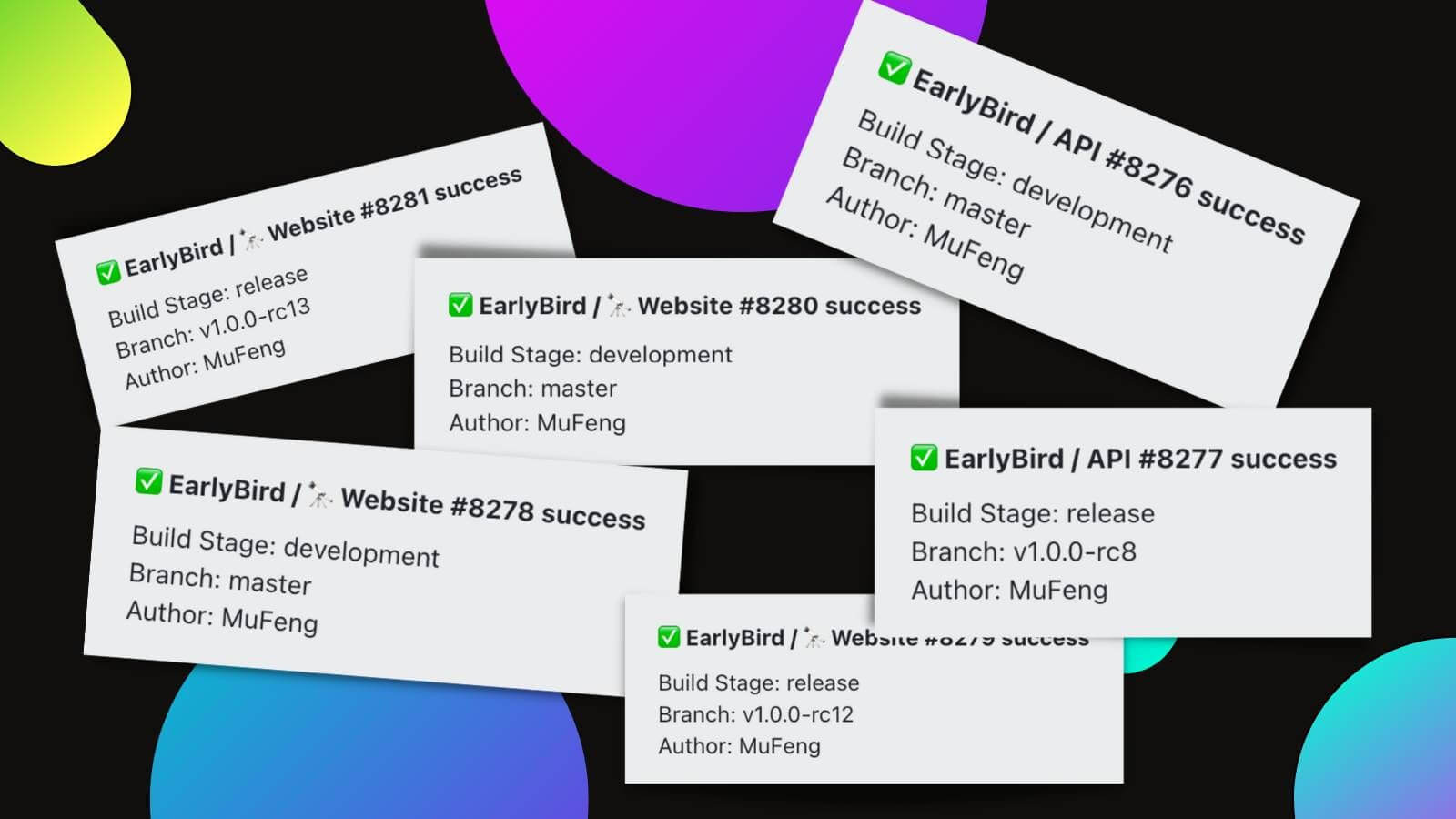 As you can see, we're already rolling out updates. Moreover, Mufeng has set up an internal bot. A friendly little bot to curate the EarlyBird statistics and service. And it will respond to our commands in Feishu.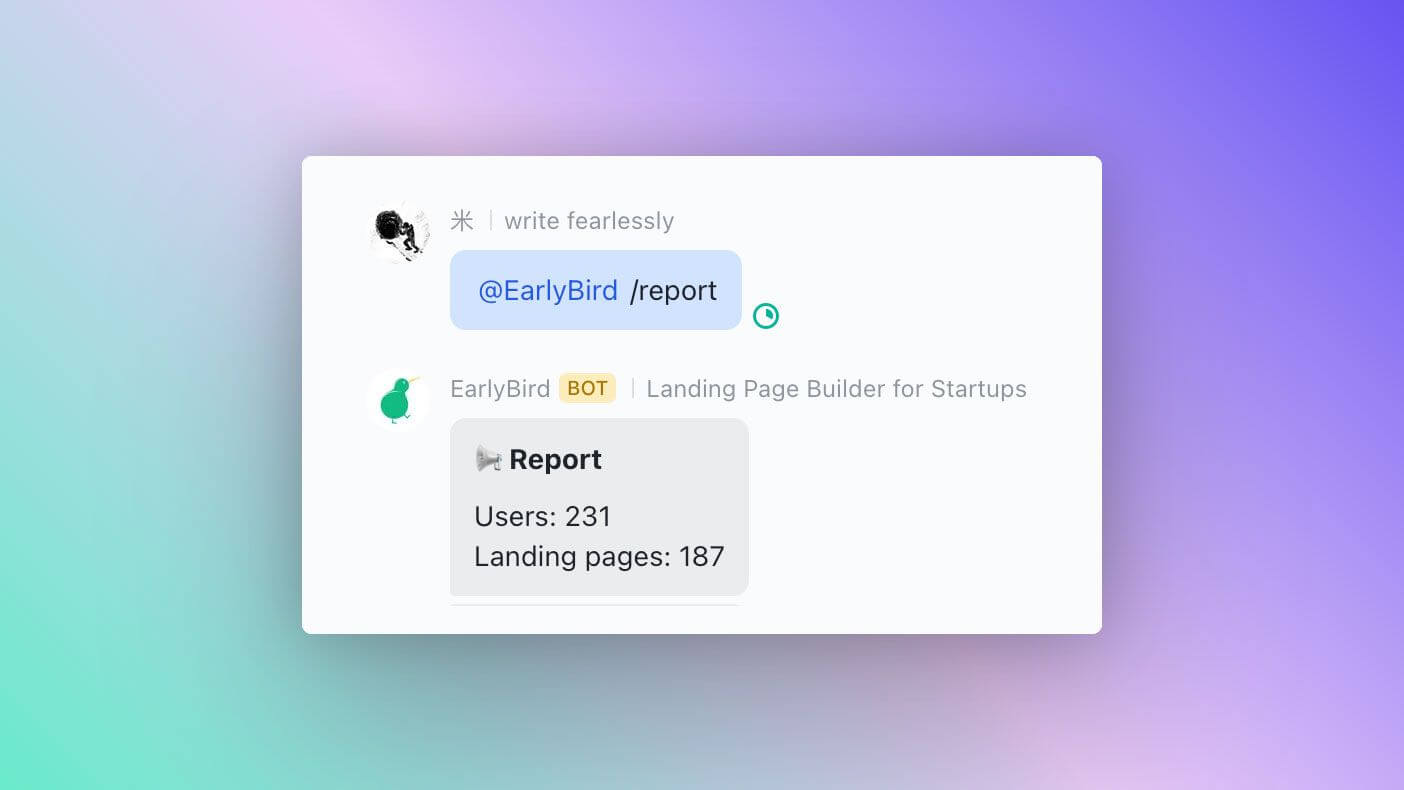 Juicy analytics
Thanks to Product Hunt and other communities, we've seen a steady increase in traffic during the event. Here's some screenshots.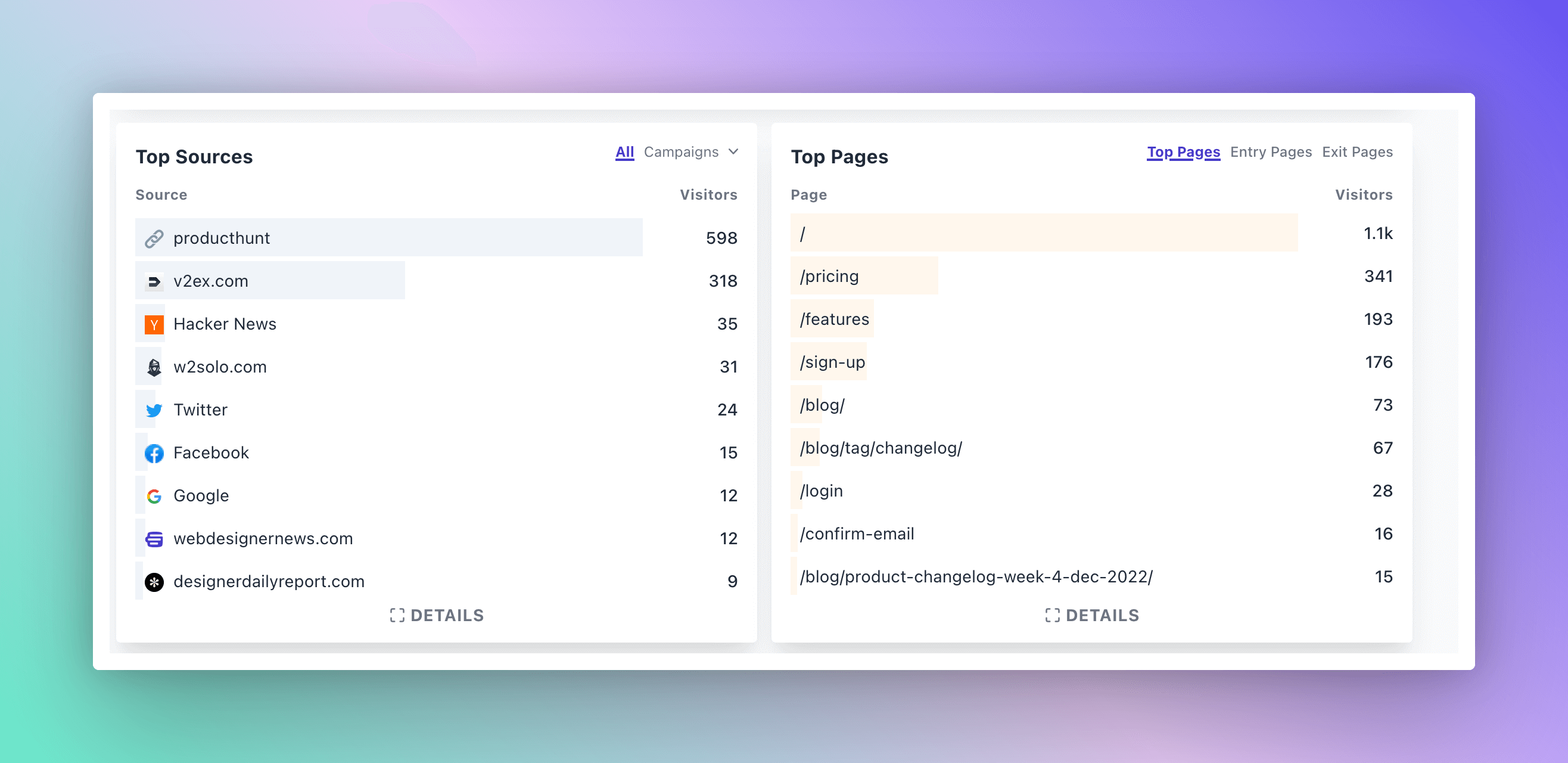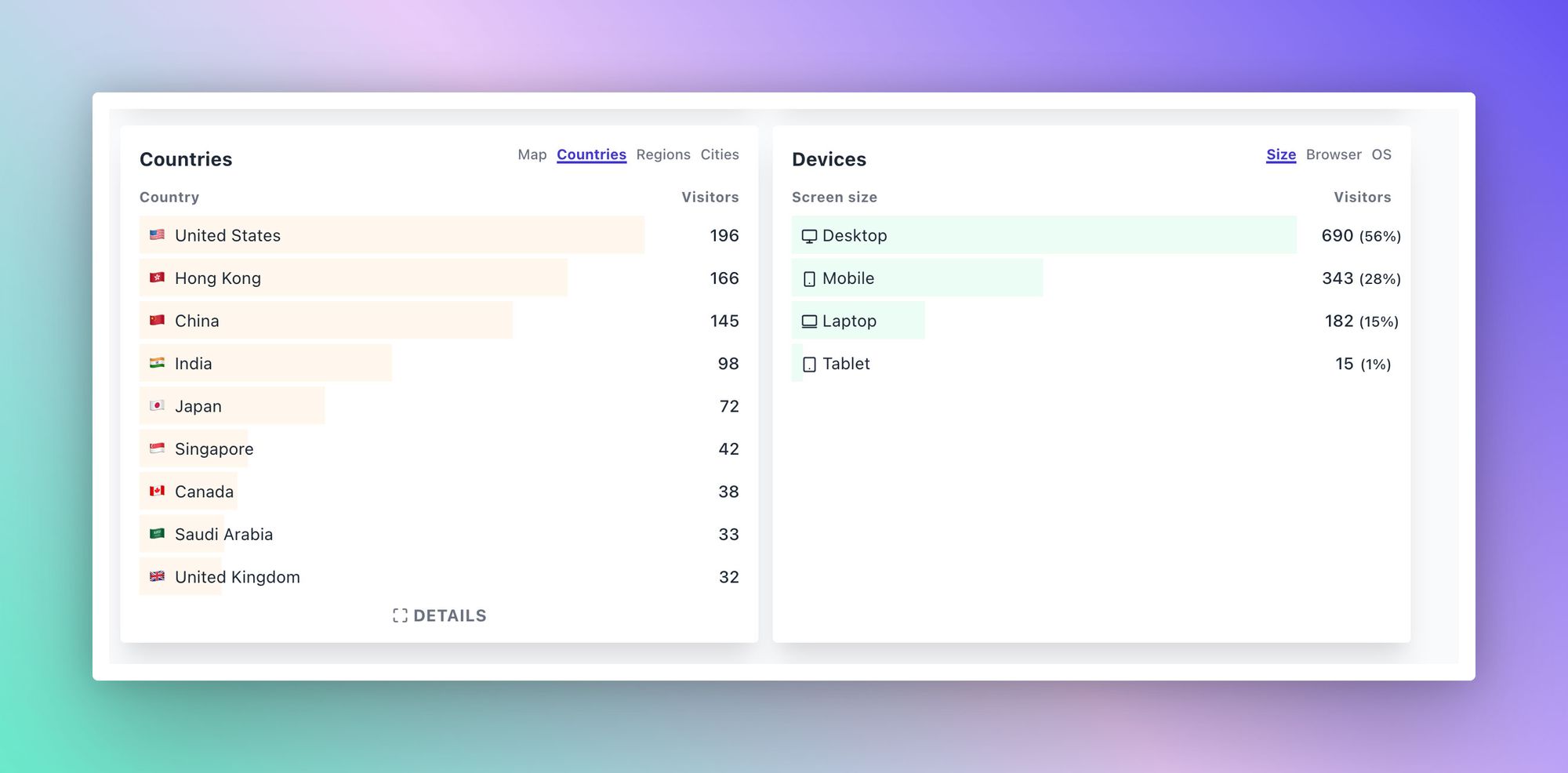 Thank you again, Product Hunt community
The launch of EarlyBird was a resounding success, and we look forward to continuing to grow and improve the Product. Thank you to everyone who supported us on the launch day and helped make this a success.
We can't wait to see what the future holds for EarlyBird! We look forward to continuing to engage with these communities and bringing EarlyBird to even more users in the future.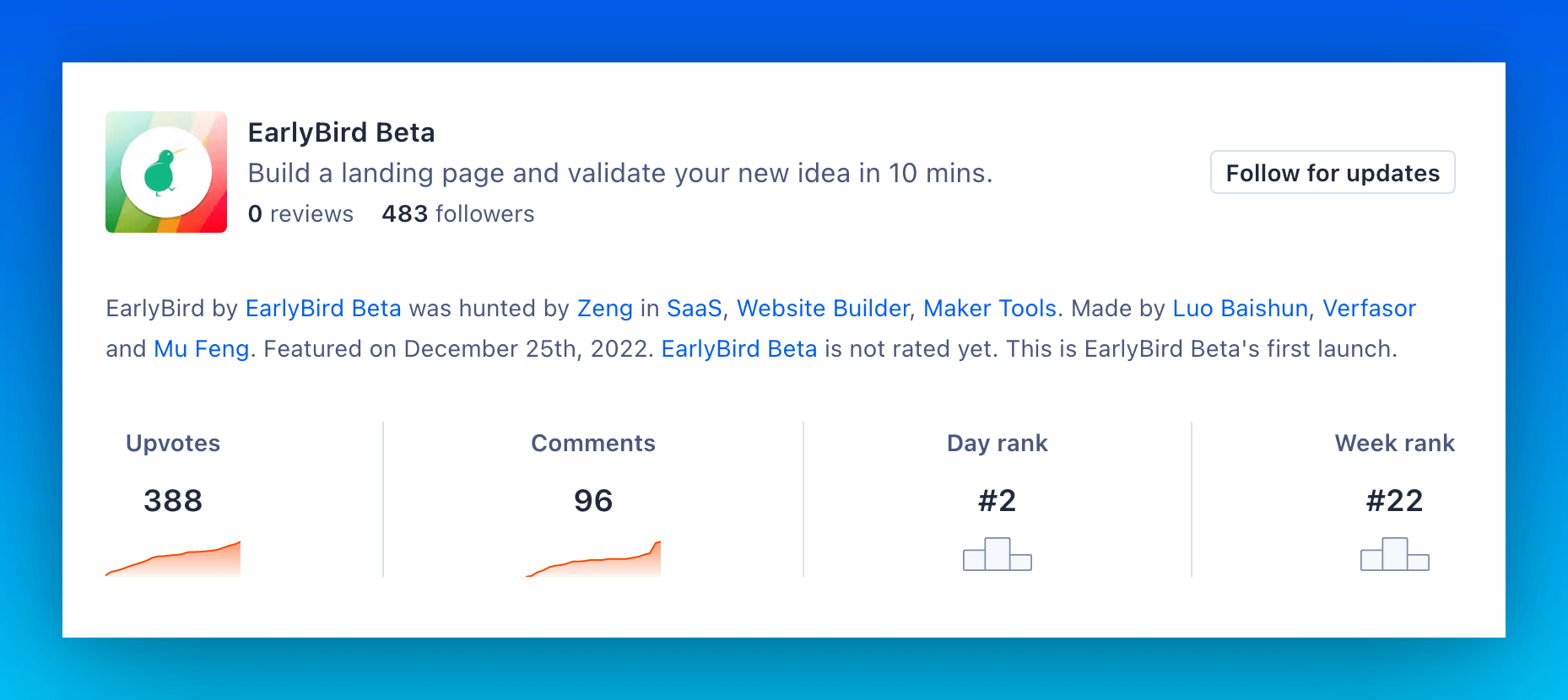 Key Takeaways from the Product Hunt Launch
Below are a few key takeaways that we gained from launching EarlyBird on Product Hunt. We hope this information will be helpful to other indie hackers.
Launch timing: Launching on Christmas Day may have impacted the response we received. It could be worth considering the timing of future launches to ensure we reach the maximum number of potential users.
Marketing efforts: Product Hunt can be an excellent platform for generating buzz and attracting new users. Still, it's essential also to have a strong marketing strategy to continue driving growth. We learned that combining Product Hunt and other marketing efforts can drive initial user acquisition.
User onboarding: The feedback we received on Product Hunt highlighted the importance of a smooth and intuitive user onboarding experience. We learned that it's crucial to make it easy for new users to understand how to use the Product and get value from it as quickly as possible.
Product roadmap: The feedback we received on Product Hunt can also be used to inform our product roadmap. We learned what features and functionality users are most interested in and can use this information to prioritize future development efforts.
Haven't you been a part of the EarlyBird launch? You can still support us!
We are aiming to be the #1 product of the week. It'd be much appreciated if you could give us an upvote! Thank you in advance.