Product Changelog: Week 4, Jan 2023
Recently we've added a bunch of new features to EarlyBird including Testimonial UI block, Zapier Integration, Code Injection, and more.
We hope that everyone had a great week. Our team has been hard at work to bring you the latest updates to EarlyBird, and we can't wait for you to try them out.
Here are the new features we have added recently:
Testimonial UI Block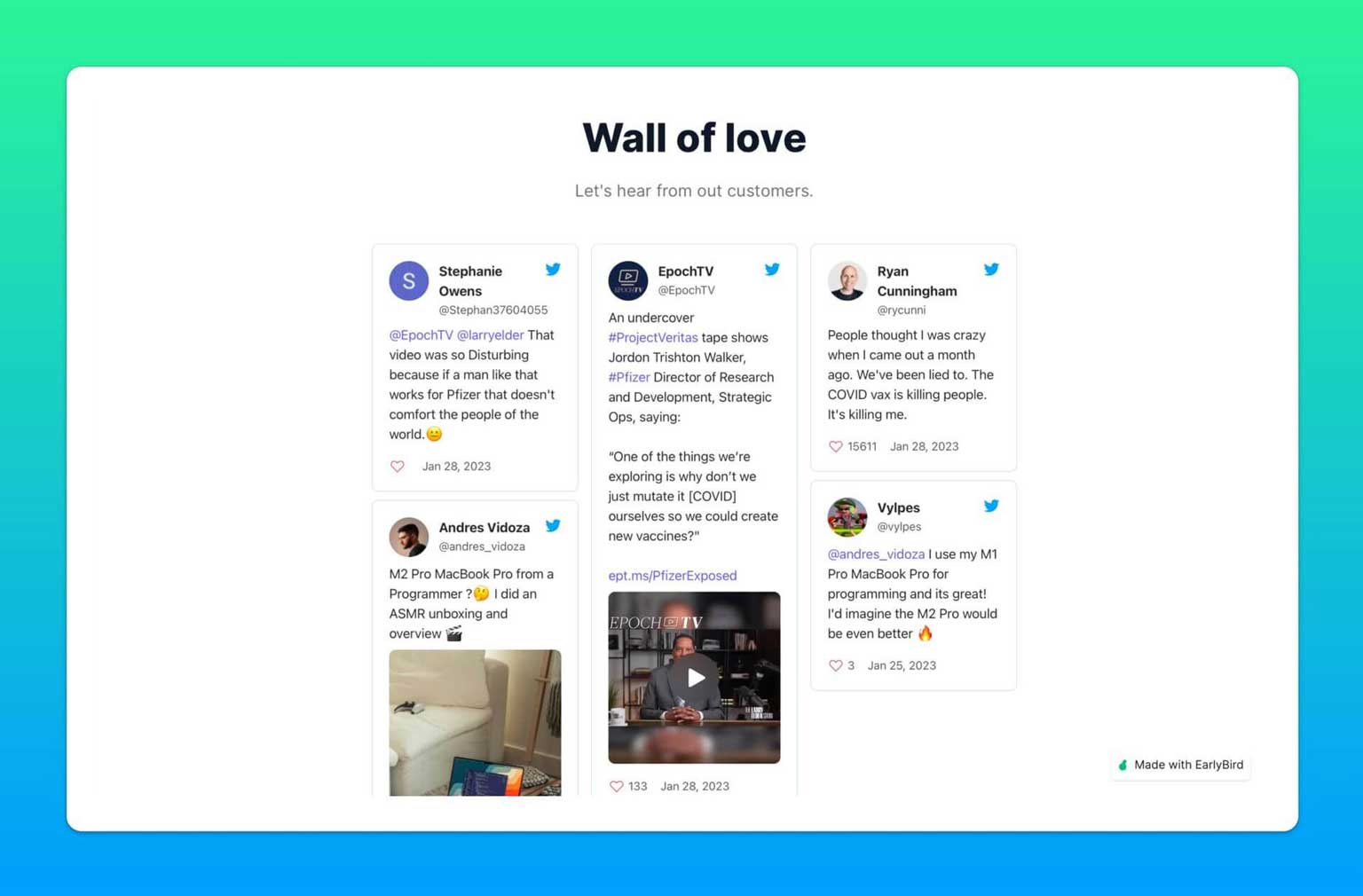 Display customer reviews on your landing page with ease. Copy and paste the embed code from your favorite review management platform, such as Testimonials.to, Senja, or PraiseHive. This feature is available as a UI block. Here's a tutorial on how to add a testomonial block.
Code Injection

Want to bring in a script of your choice to EarlyBird? Now you can quickly modify your landing page with tracking codes and meta tags using our code injection feature. Find this feature in the ADVANCED tab inside the landing page settings.
Zapier Integration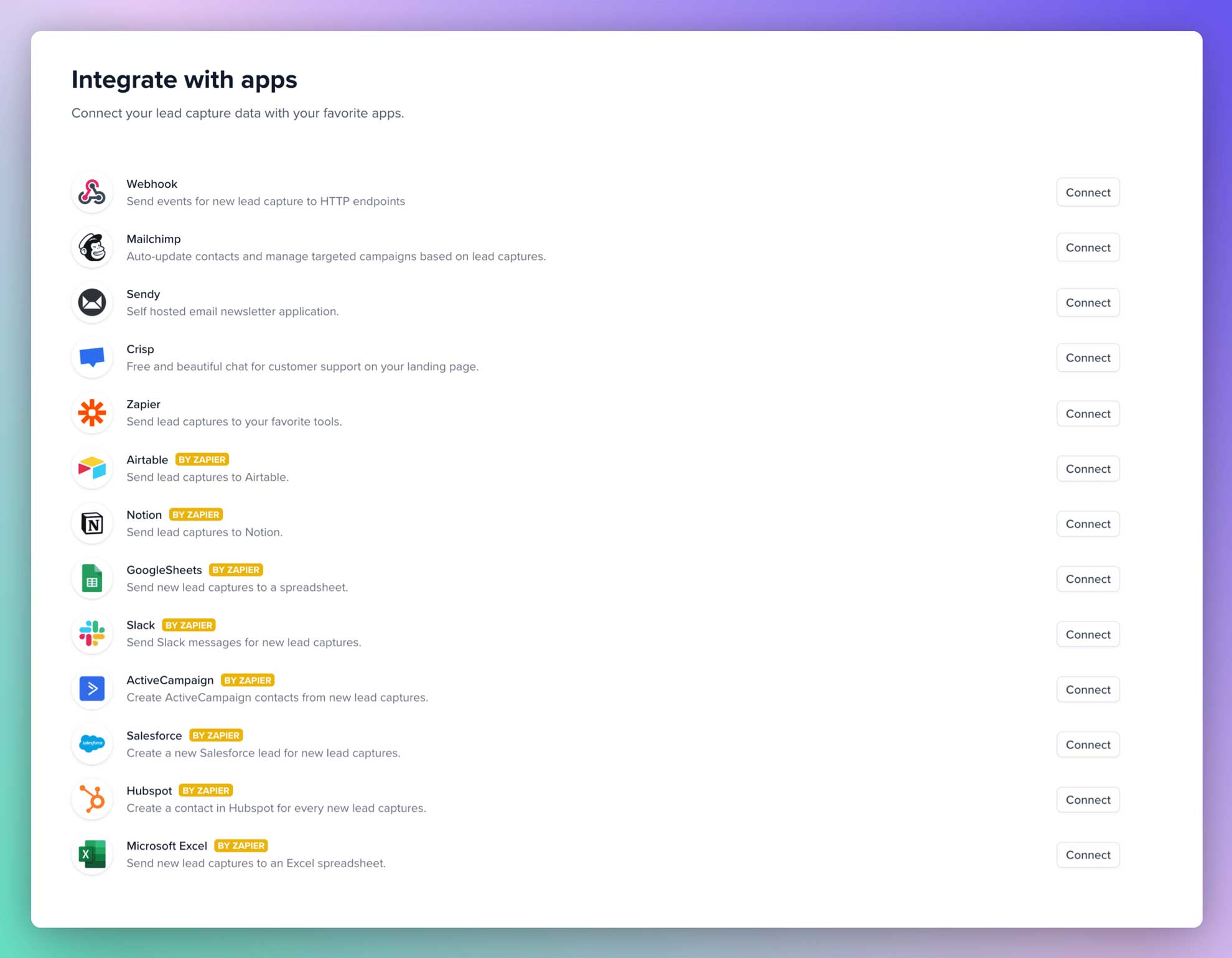 You can now integrate Airtable, Notion, and other tools with EarlyBird using Zapier, making it easier to manage your data and workflow. This feature is accessible from the integration with apps section in settings.
Subscription for Payment Block
You can accept payments on a recurring basis for your projects with the new subscription option added to the Payment block. This feature will be available once you connect a Stripe account to the Payment block.
Automated Emails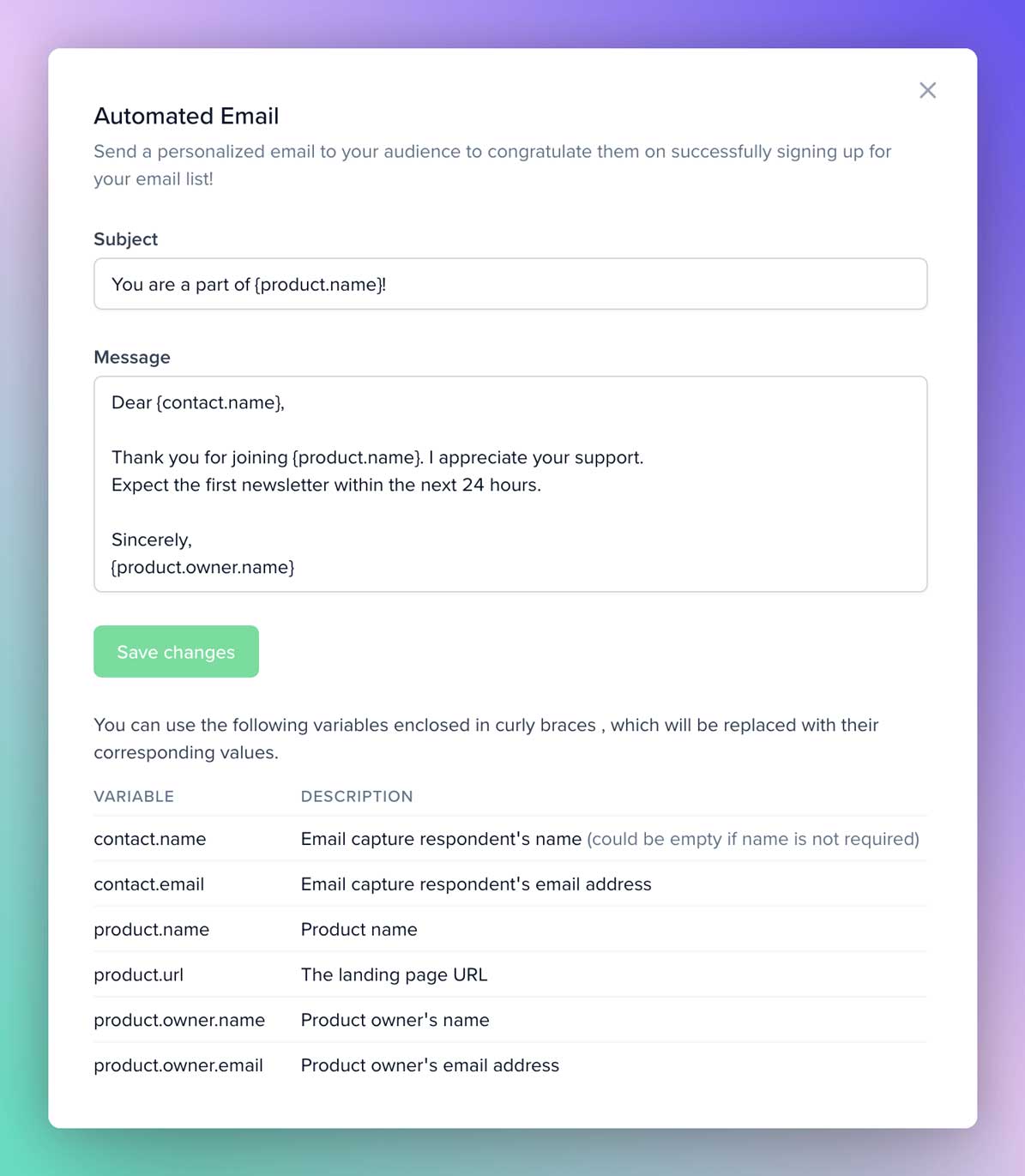 We have added automated email options for our Email Capture Block and Payment Block. Send personalized emails to your audience to congratulate them on signing up for your email list or subscribing to your offering. This feature is accessible within the individual Email Capture & Payment block settings.
New articles and help guides
Upvote a feature you'd like to see on EarlyBird
We are constantly working on improving EarlyBird and making it snappy for our users. And we cordially invite you to UPVOTE or request a new feature on our roadmap.
Join us on Discord
We welcome you to join our Discord server and chat with the founders, get direct help, and stay up-to-date on the latest developments.
That's all for now. If you have any questions or suggestions, please reach to us at [email protected] We can't wait to see what you build next!