How to Get More Upvotes on Product Hunt
Here are the 8 powerful and proven strategies that will help you get more upvotes for your product launch on Product Hunt.
Do you want to launch your product with a bang on Product Hunt? You've come to the right place. In this blog post, we will show you 8 powerful strategies that will help you get more upvotes for your product launch on Product Hunt.
Whether a beginner or an experienced marketer, you'll learn something new to give you an edge over the competition.
So, let's get started!
8 Top Tips for Winning Upvotes
Product Hunt is one of the internet's most popular and influential product discovery platforms. If you're launching a new product, you must get as many upvotes as possible to help announce your product to the world.
Here are 8 tips for getting more upvotes on Product Hunt
1) Identify Your Audience
Knowing who you are targeting with your product is essential when launching on Product Hunt. When creating your listing, ensure that the headline and description are tailored toward the audience most interested.
Consider their age, interests, preferences, and language. Doing your research ahead of time will help you find the right words to grab their attention and create a connection. Additionally, you can use hashtags to categorize your product and make it easier for people to find it.
Take the time to pinpoint your audience before launching, and you'll get more upvotes from your ideal customers.
2) Create a Custom Image
An eye-catching and custom image accompanying your product on Product Hunt is essential.
After all, it's the first thing visitors will see. So make sure it's something that will grab their attention.
You can use a screenshot of your product in action. But for maximum effect, you should create a special design for this purpose. Choose colors and fonts that will stand out from the crowd and include relevant logos or symbols.
A simple, clear image with a few key elements is often the best way to go. Just make sure it's visually appealing and accurately represents your product.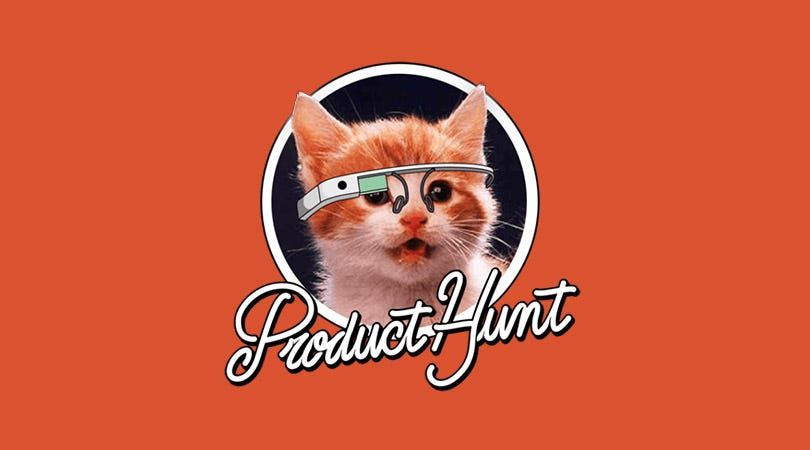 3) Use an Attractive Headline
When launching a product on Product Hunt, the headline is key. After all, it's the first thing that potential customers see!
An attractive headline should be engaging, concise, and attention-grabbing. It should include keywords relevant to your product or brand so that it shows up in search results.
When crafting an attractive headline for your product launch on Product Hunt, consider using buzzwords or power words that generate excitement and drive clicks.
Remember to use action words and ensure the headline accurately reflects what your product offers. Remember, an attractive headline can greatly impact whether users click to learn more about your product!
4) Write a Compelling Description
When launching your product on Product Hunt, you want to ensure your description is informative and captivating.
Focus on why your product is unique and beneficial for the user, including features or aspects of your product that will be most interesting to your target audience.
Use active language that resonates with your audience, and don't be afraid to be creative! You want to create a description that excites users to learn more about your offer.
Be sure to include relevant keywords in your description so that users can find your product easily. With an engaging description, you'll be able to draw in users and entice them to upvote your post.
5) Offer an Incentive
Encouraging users to upvote your product launch on Product Hunt is easier when you offer something in return. It could be a special discount, an entire trial period, or a giveaway. Whatever you decide should be tailored to your specific audience and visible in your listing.
For example, if you're launching a software product, consider offering a free 14-day trial so that users can try out your product before deciding if they want to upvote it. Offering an incentive can also reward those who take the time to upvote your product launch and show their support.
Not only will this make them more likely to support you in the future, but it will also increase the number of upvotes you receive.
6) Submit at the Right Time
When launching your product on Product Hunt, timing is key. Submitting at the right time or on the right day of the week can make a big difference in the number of upvotes you get.
Doing some research beforehand to determine when the most active times of day and days of the week are for the site can help you maximize your upvotes.
When you submit your product, watch the responses and adjust your strategy as needed.
7) Promote Your Listing
Promoting your listing is key to getting more upvotes on Product Hunt. Start by sharing the link on all your social media profiles, and make sure to include a compelling message with the link.
Consider using influencers to help get the word out, as this can help reach a larger audience. Also, contact journalists, bloggers, and other content creators interested in writing about your product.
Consider sending a personal email to friends and family members who may be interested in voting for your product.
Promoting your listing and increasing awareness can garner more upvotes for your launch.
8) Interact With the Community
One of the best ways to get upvotes on Product Hunt is to interact with the community.
Take the time to respond to comments and questions, ask for feedback, and engage with other product makers and users. Building relationships will create trust and goodwill, so your product launch can benefit from the support of others.
Conclusion
Product Hunt is a great platform to launch your product and gain exposure to the right audience. Following these eight tips will help you get more upvotes and better engagement with your listing.
Remember to interact with the community and offer incentives to encourage people to upvote. With earlybird, you can quickly and easily create a landing page for your new product, build a newsletter, or create a business profile.
So why wait? Sign up today for free and start building a landing page for your dream product or business.
Want to discuss Product Hunt launch ideas with other makers? Join our discord server.